Not-for-profit deskspace at
77 Stokes Croft, Bristol
CO-OP MODE was created primarily to support creative industries companies in games, web and immersive in Bristol. We believe in community, collaboration, and support our members with space, events, networking and opportunities. Come say hello!
we're now open 6 days a week 8am - 10pm. Also find us on twitter, instagram, youtube and twitch.
This website is still a work in progress. It'll launch again soon with more info and imagery.
Fulltime desk
£200 per month (+1 month deposit)
minimum 1 month
Desk and chair, superfast internet, mailbox, website listing, slack community access, tea & coffee. (10% discounts available for academics, individual creatives and games companies)
Part-time (hot desk)
£100 per month (+1 month deposit)
minimum 1 month
Hot desk and chair, superfast internet, slack community access, tea & coffee. (10% discounts available for academics, individual creatives and games companies)
Meeting room hire
£20 per hour (free to members)
2 meeting rooms available - TV, montors, internet, tea & coffee, green-screen. Suitable for between 1 - 8 people, more info here
Virtual company
£10 a month
minimum 6 months
Mailbox, website listing, slack community access
Events space hire & management
Book gamesjams, talks, workshops and meetups with us
Meeting room 1
Suitable for 1-6 people. Green-screen, white wall, white board, TV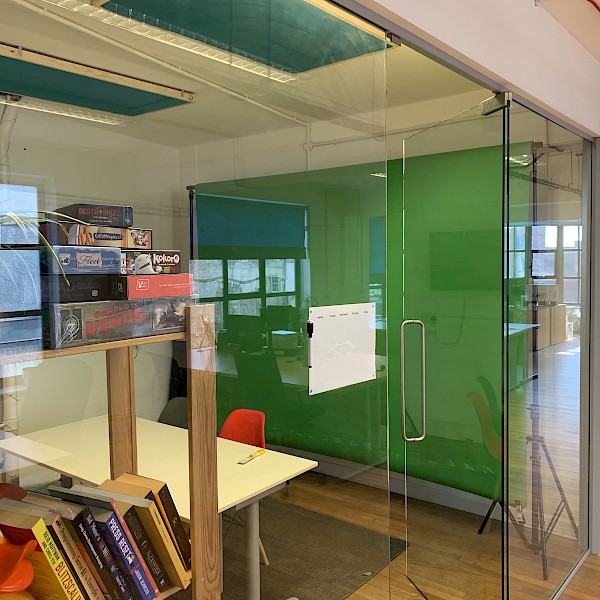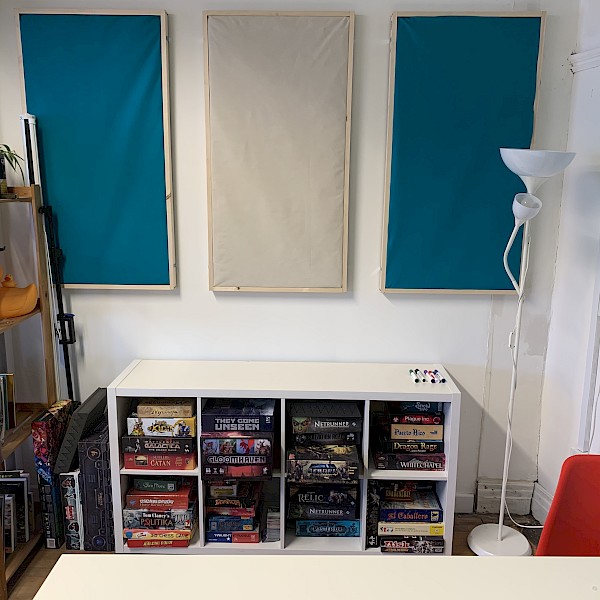 Meeting room 2
Suitable for 1-8 people. White boards, TV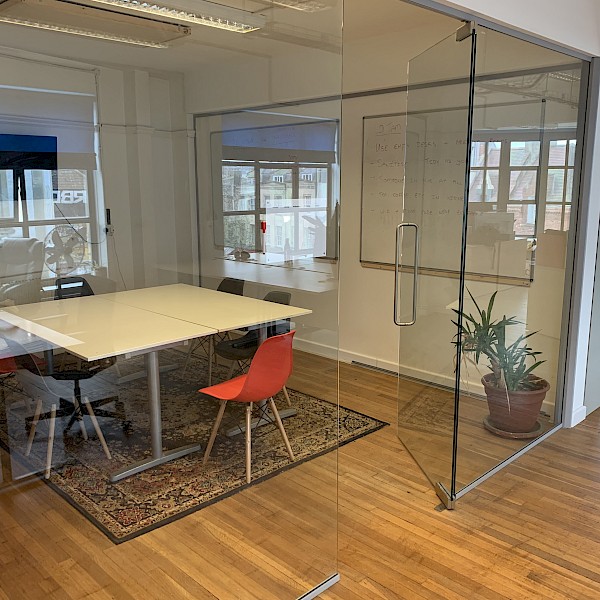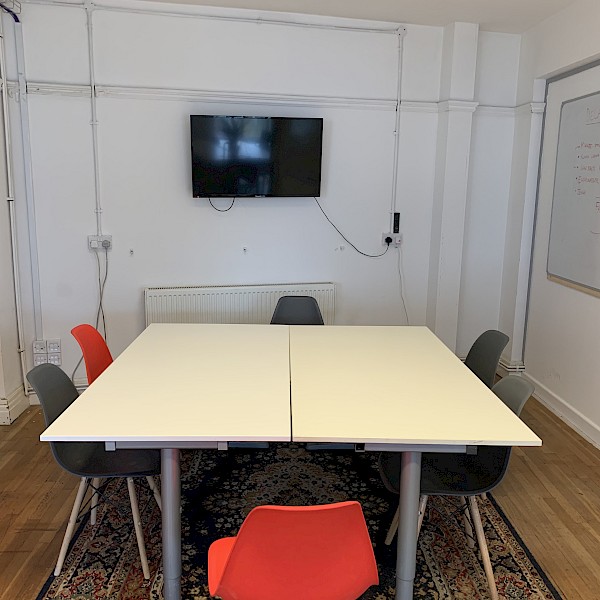 Contact us now